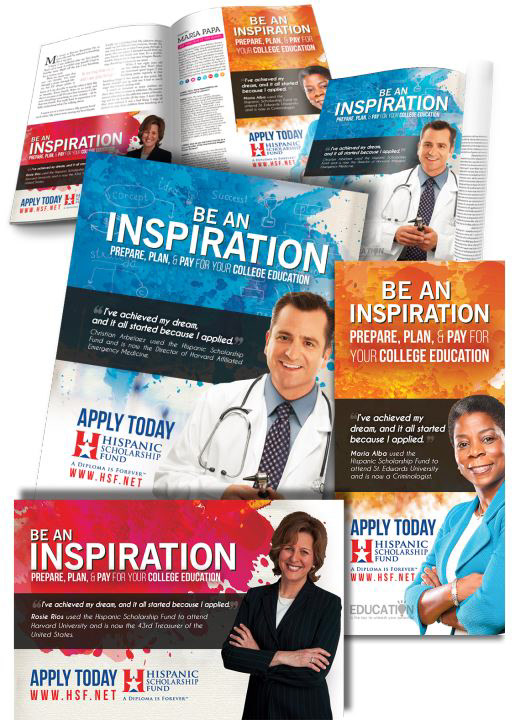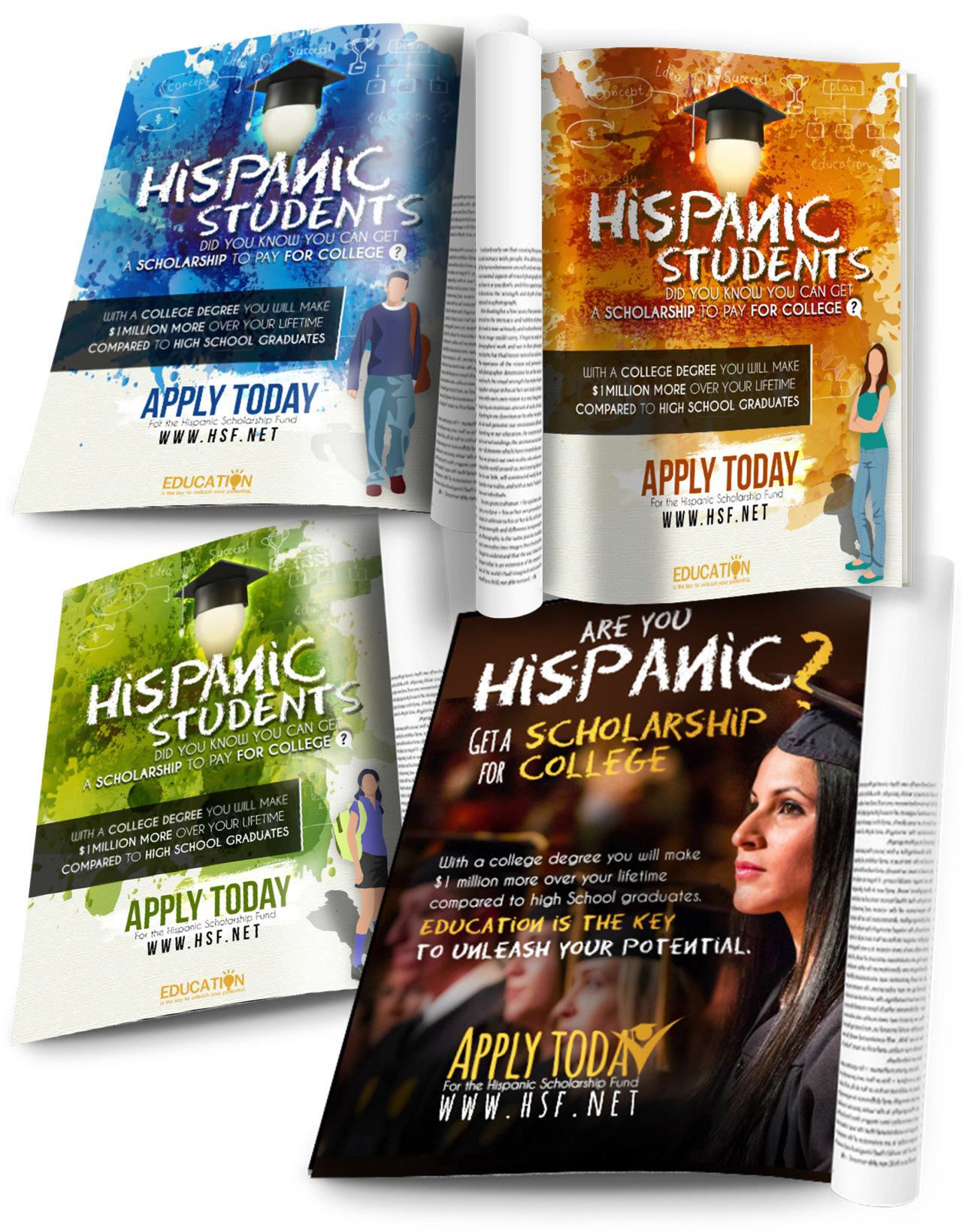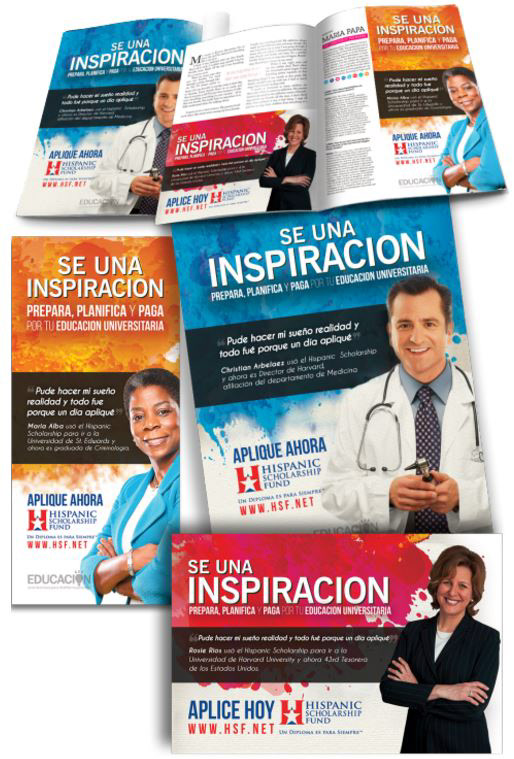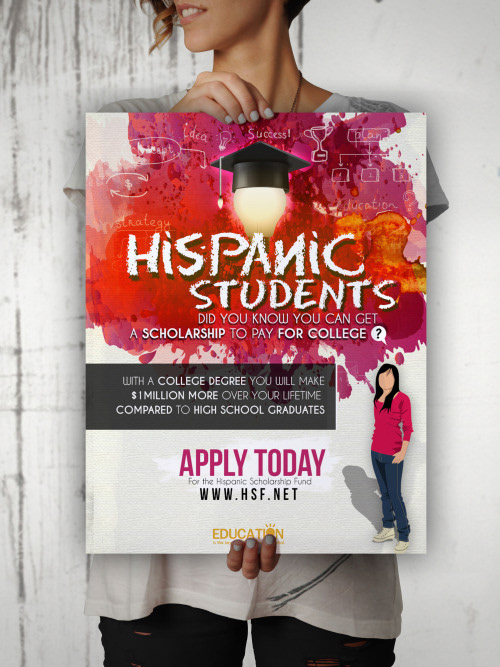 Bilingual Testimonial Ad Series - Design Decisions Rationale
The goal in the testimonial ad is to show how others have achieved their goals through the help of the organization and are now successful in great careers. The ad will help convince readers that it is easy to continue with a higher education. The headline "Be an Inspiration, prepare, plan and pay for your college education" shows a simple plan for the students. Next the ad highlights the success stories of people who used the scholarship fund. Like in the case of Christian Arbelaez who used HSF and is now Director of the Harvard Affiliated Emergency Medicine Residency, real testimonials and names will be used from their website. In this case he is a Doctor, so a Doctor photo will solidify the message, as imagery is another important factor for the ad. The goal of the body copy and the call to action are to create an emotional response either from students or parents to apply for the scholarship.
The grunge background with education icons is appealing and varied using different vibrant color schemes. The header will be a sans serif font, to quickly and professionally convey the message. A very faded background with student's notes and goals will use different words like: ideas, success, strategy, education, etc. Like the overused cliché says, "A picture is worth a thousand words," the ad uses graphics to quickly convey the message. The ad highlights different professionals dressed for their fields representing diverse careers and accomplished goals. The use of grunge designs is popular and will be used for the target student audience. The grunge look combined with hand drawn elements give a feeling of freedom and emotion, without becoming instantly boring.
The hand drawn elements support the overall design and give it an artistic touch, which is a way students often reflect their passion. As colors increase brand recognition by up to 80 percent, we will use yellow, white and black as our main colors. The ad features fonts will be inclined to sans serif headline to attract a more serious and mature audience. The backgrounds will be pink, lime green, blue, and orange to engage the viewer and create an inner sense for the visual experience.
Headline
Be an inspiration
Prepare, plan, & pay for your college education
Body copy
"I've achieved my dream, and it all started because I applied."
Rosie Rios used the Hispanic Scholarship Fund to attend Harvard University and is now the 43rd Treasurer of the United States.
Maria Alba used the Hispanic Scholarship Fund to attend St. Edwards University and is now a Criminologist.
Christian Arbelaez used the Hispanic Scholarship Fund and is now the Director of Harvard Affiliated Emergency Medicine.
Call to action
Apply today
Logo
Website link