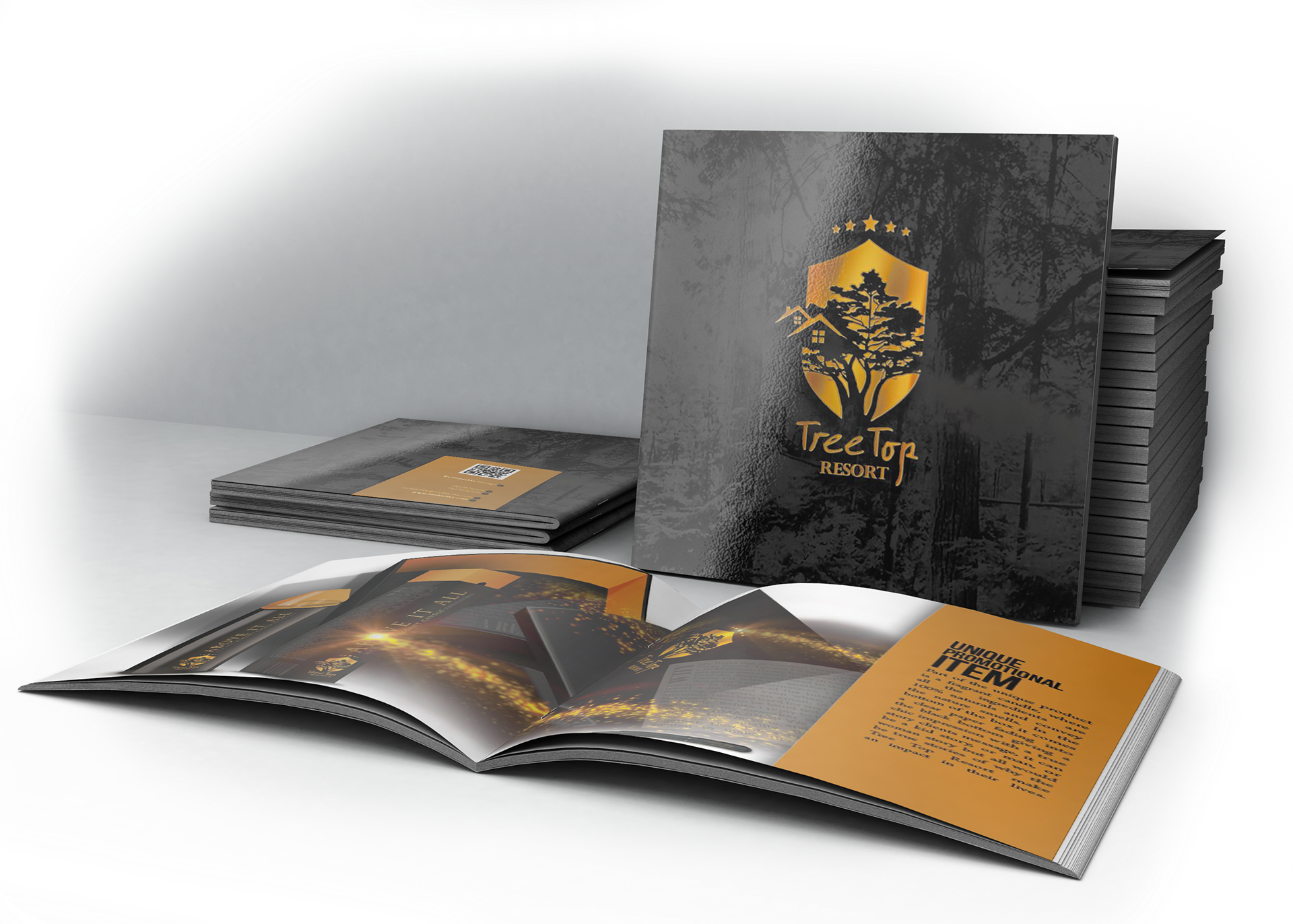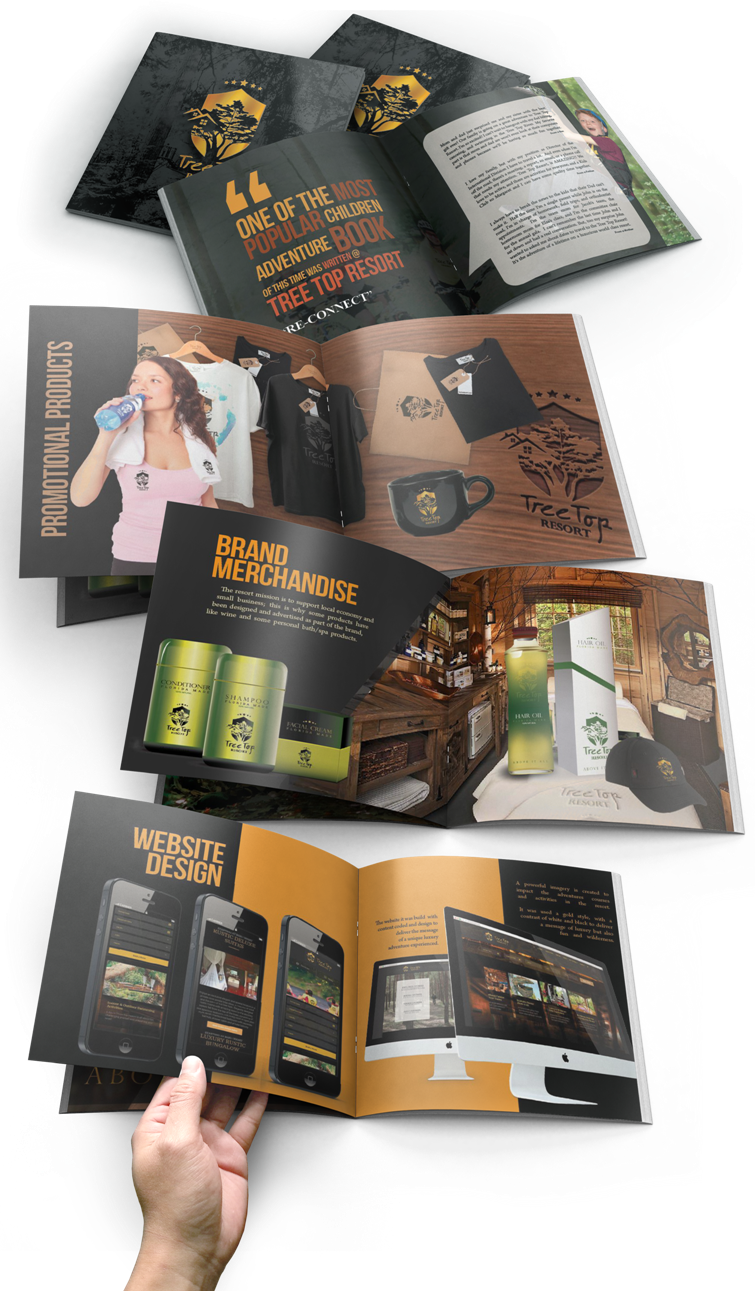 Presenting the new branding solution for Tree Top Resort-Print Assets
The voice & tone of this branding solution will be a key element to convey the theme & style; the wood, vegetation color tones, golden textures and nature patterns would convey the nature and would appeal the serious eco luxury clientele.  Tree Top Resort is about to have a unique adventure perfect for families to enjoy together from the lofty heights of the Tree Tops.
The media mix strategy and the new outlets proposals are based on a deep Swot Analysis and competitive review. The use of the print media outlet is Part of the Measuring Design Effectiveness solution, the fragrant candle, and the Garden Kit are idea as unique promotional items to support strategically the local economy & small businesses.
The plan to have billboards designs situated in different locations would deliver the message of fun, family adventure experience and reconnection. One immediately asset is the interactive media after have the ultimate concept and design, the website look, feel and content is designed to deliver the message of a luxury adventure. The website solution include booking feature where viewers can make the reservations in an easy instance way totally responsive & ready for any mobile device. The powerful images would create the impact to the adventures courses and sport activities in the resort with the yellow gold contrasting with the black delivering the luxury with a fun unique wilderness experience message. Growing internationally inspiring others around the world would be a future vision for the resort, as a day in Three Top Resort is all about fun, challenging yourself and unleashing your inner having remarkably uncommon magnificent journeys.