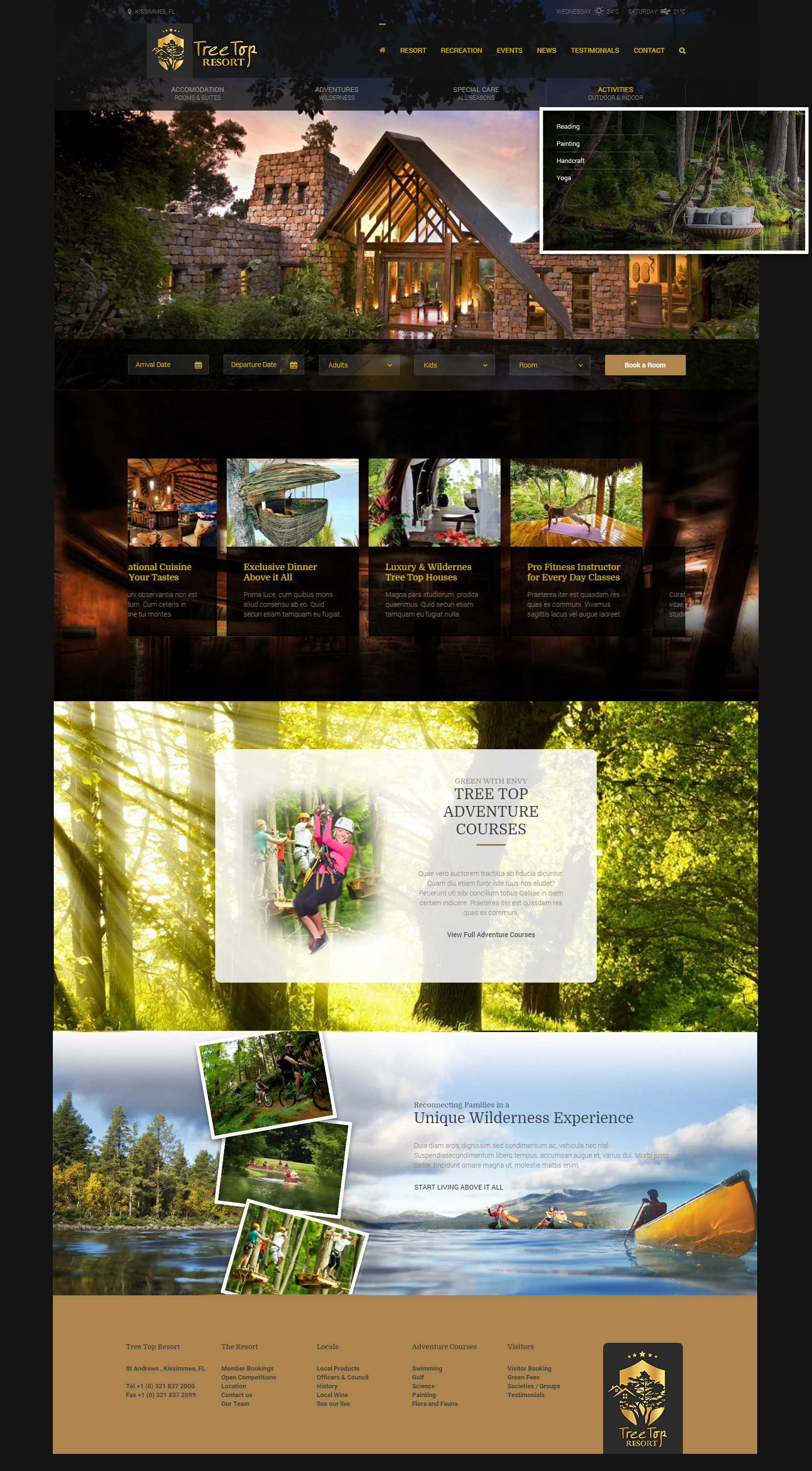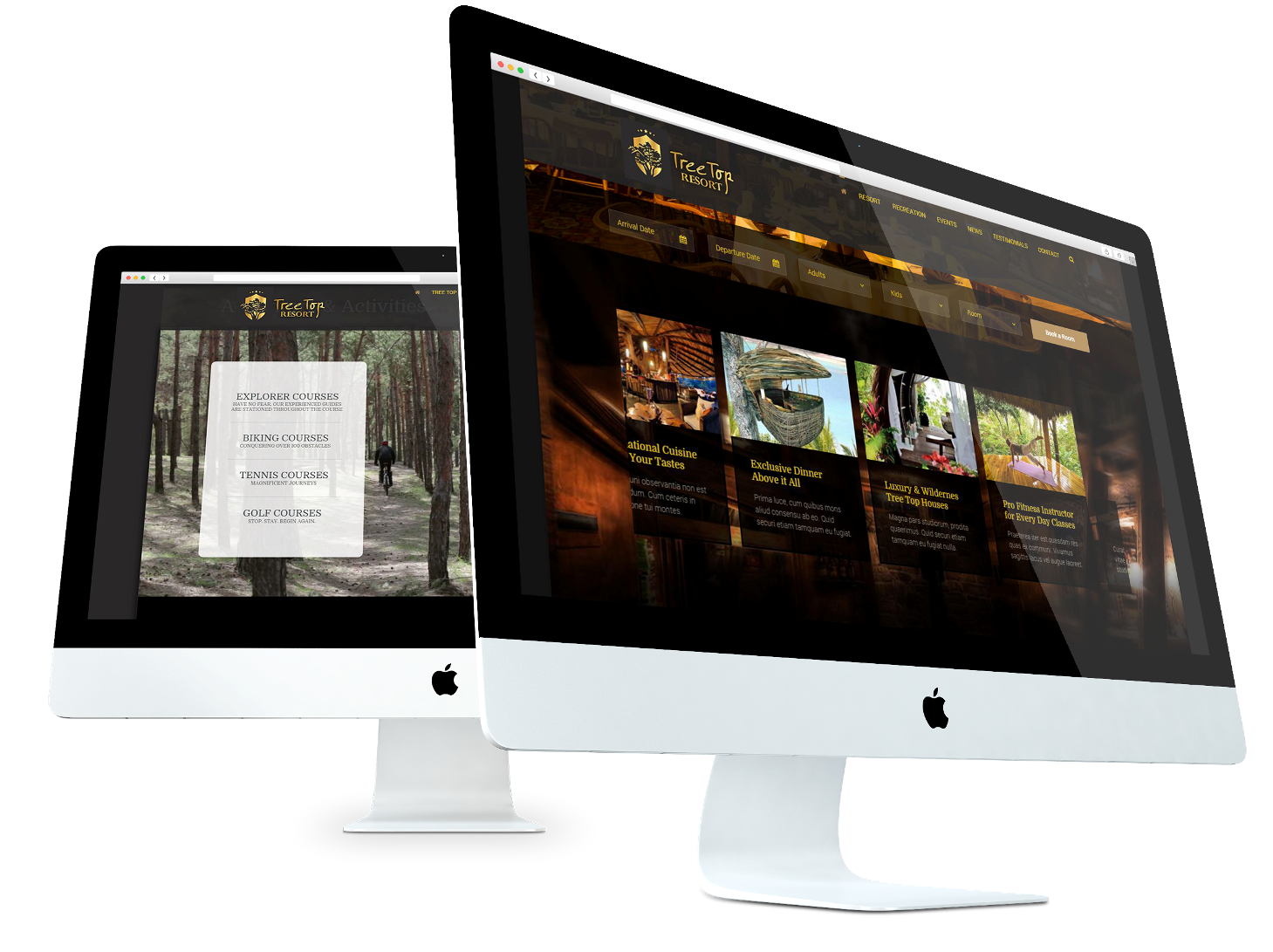 Interactive Solution 
Web Site and App
After have the ultimate distillation of the concept and it effectiveness design we started testing the different marketing methods. It was used a statistical information to determine the effectiveness of the branding and started creating the assets through the strategy and media mix. I prioritized the Tree Top Resort asset creation based on the immediately needs for the Resort. For Tree Top Resort the immediately assets was the interactive media using the 30% of the advertising campaign cost, the website http://mahiette.com/clients/treetopresort/,
it was build  with content coded and design to deliver the message of a unique luxury adventure experienced. For that, a powerful imagery was created to impact the adventures courses and activities in the resort. It was used a gold style, with a contrast of white and black to deliver a message of luxury but also fun and wilderness. The site is totally responsive and ready for any mobile device access. 
It has included a form where viewers can book their room in an easy, instance way, it also include details of the different houses available with a unique stylish holiday experience, combining the comfort and privacy of the own villa or suite complemented by the services of a five star plus resort. In some pages is also cited in bold a heading:  "A place to restore yourself" "Stop. Stay. Begin Again" as the Resort message and mission is to reconnect families and lives again and to become minds into creative productive minds.