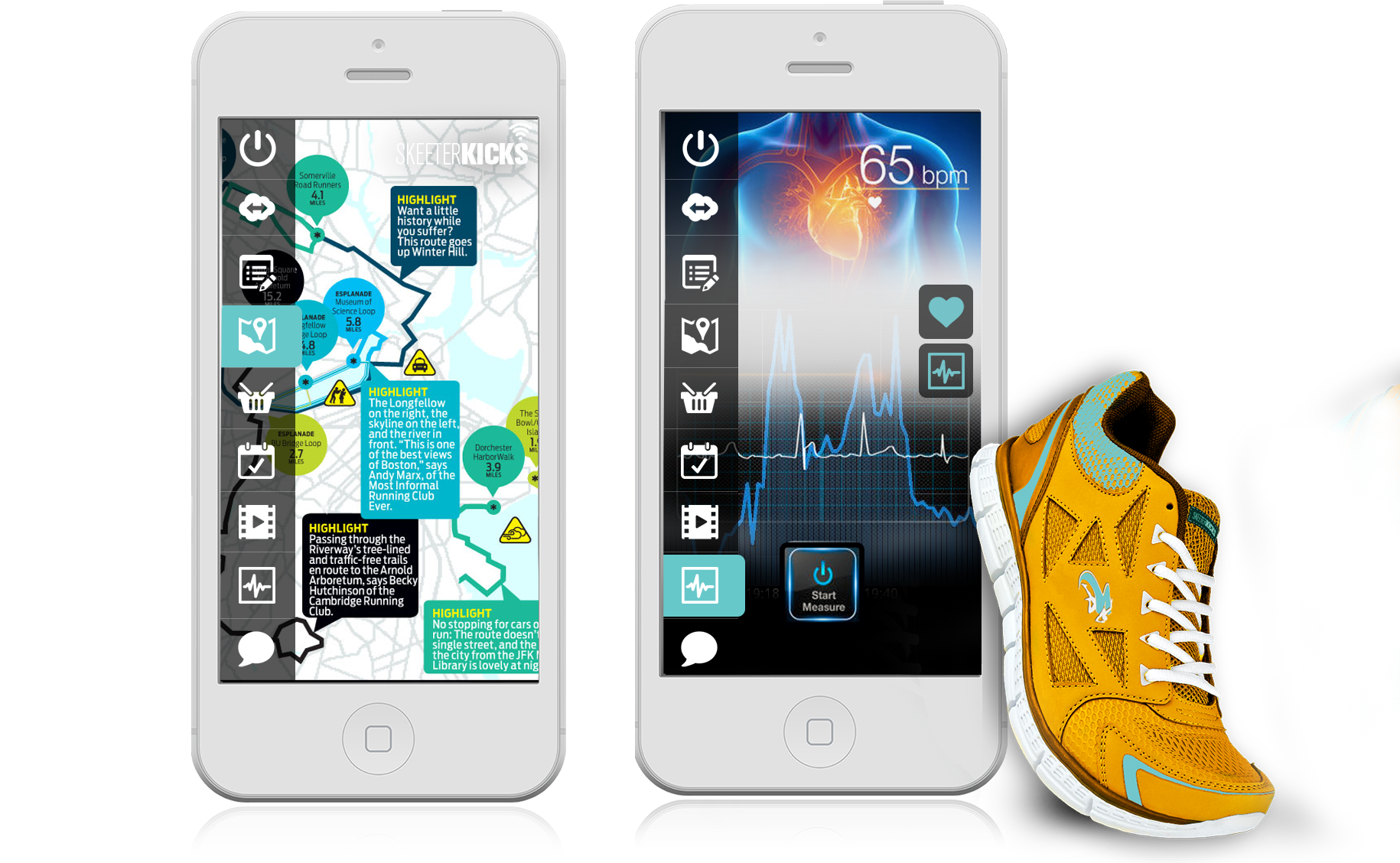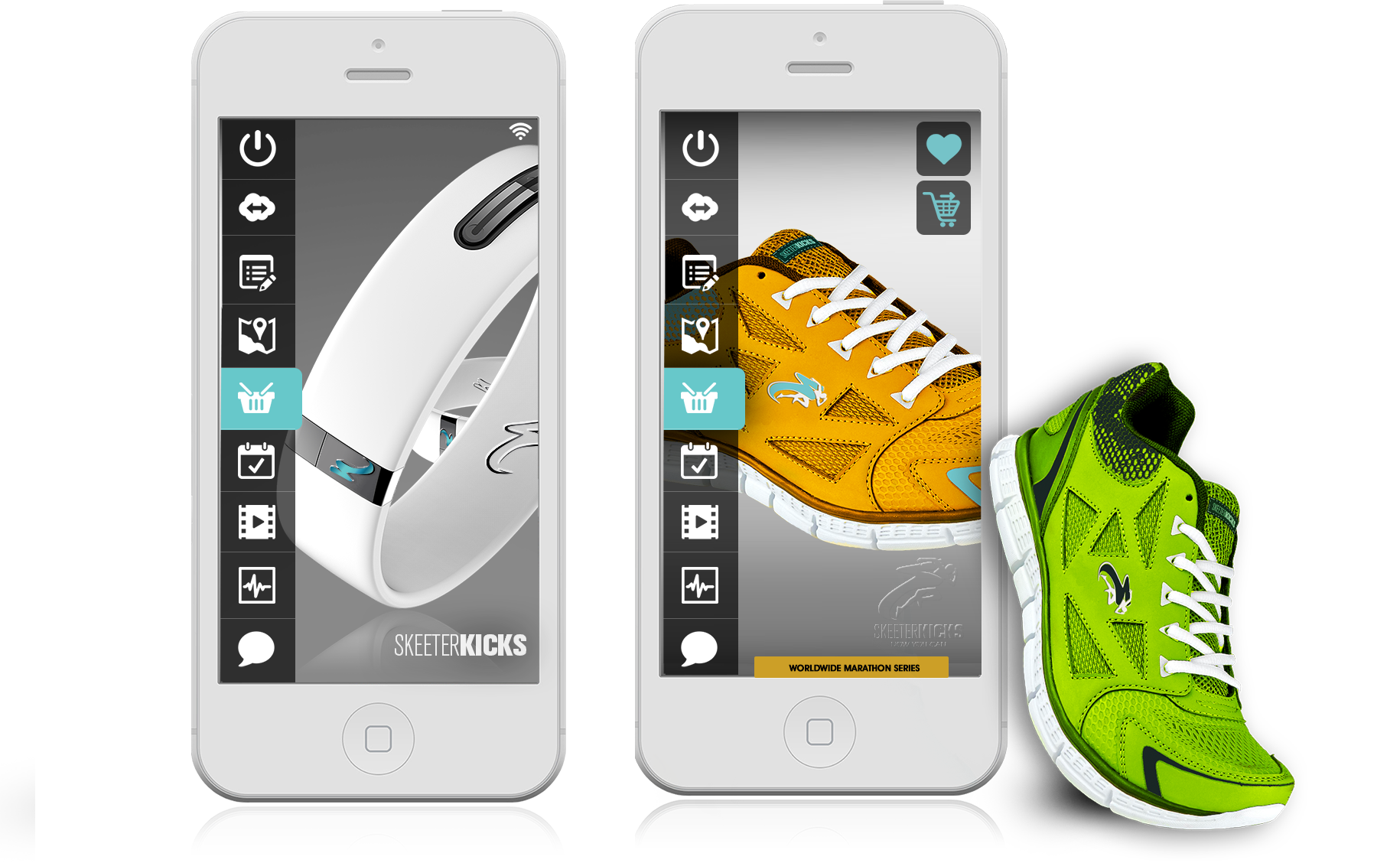 Mobile Application - Integration Design 
Here the transmedia storytelling for skeeterKicks that will immerse the consumer into a world of storytelling centered around skeeterKicks products and benefits. SkeeterKicks brand is about having an experience, transforming your lifestyle for ever, is about to become an adventurous, and open new goals in people live. Any product produced by SkeeterKicks will show and will bring good feelings. 
SkeeterKicks app is a promotional item created for the adventurous, energetic comunity that are part of the brand's tribe After having a customized login user interface, the app will have the option to calculate the user weight and size to build later a training program based on the specific marathon worldwide series user selected. The exclusive member will be able to start an everyday training connected with their calendar. The everyday app will provide recommendation of what to eat, how many miles to run, inspirational quotes and photos interaction from others runners around the world that are using the same training program, building an strong runners community.

A section named "worldwideKickers" give the user a chance to have an interaction experience with others exclusive worldwide runners like Canada, USA, Paris, England, Germany, Hawaii, Brazil and India. , user will able to connect, send messages, upload photos, and talk about experiences, transitions and transformations. The app has the option to choose the color (4 primary branding colors) and also if the type of the shoes if barefoot or high support.

After select their marathon worldwide series place, the user will be able to find a wide lists of hotels, healthy restaurants, trails to train, weather information, stores, sport clinic, travel advisor etc of that place. After user has this interactive experience and become a member, will receive by mail:
An exclusive SkeeterKicks shoes with a nice message in the package saying: "ready to kick around the world?"
Print magnet calendar with the same training program 
An exclusive T-shirt with a quote saying: 
"I am getting ready to kick the world, here I come… Brazil"
Marketing Tactic
Objective: Utilizing communities to inspire health and wellness and To encourage runners, athletes, and general community to daily live into a new healthy lifestyle, also helping other women to understand and recognize that our lifestyle choices are the single greatest predictor of our health and wellness. With the idea of travel around the world, become an adventurous runner, and stepping out of the routine, a phone application will help to make an exclusive network for the different marathons around the worlds.It also helps to be appeals and to engage with new consumer as an invitation to be part of the SkeeterKicks tribe.