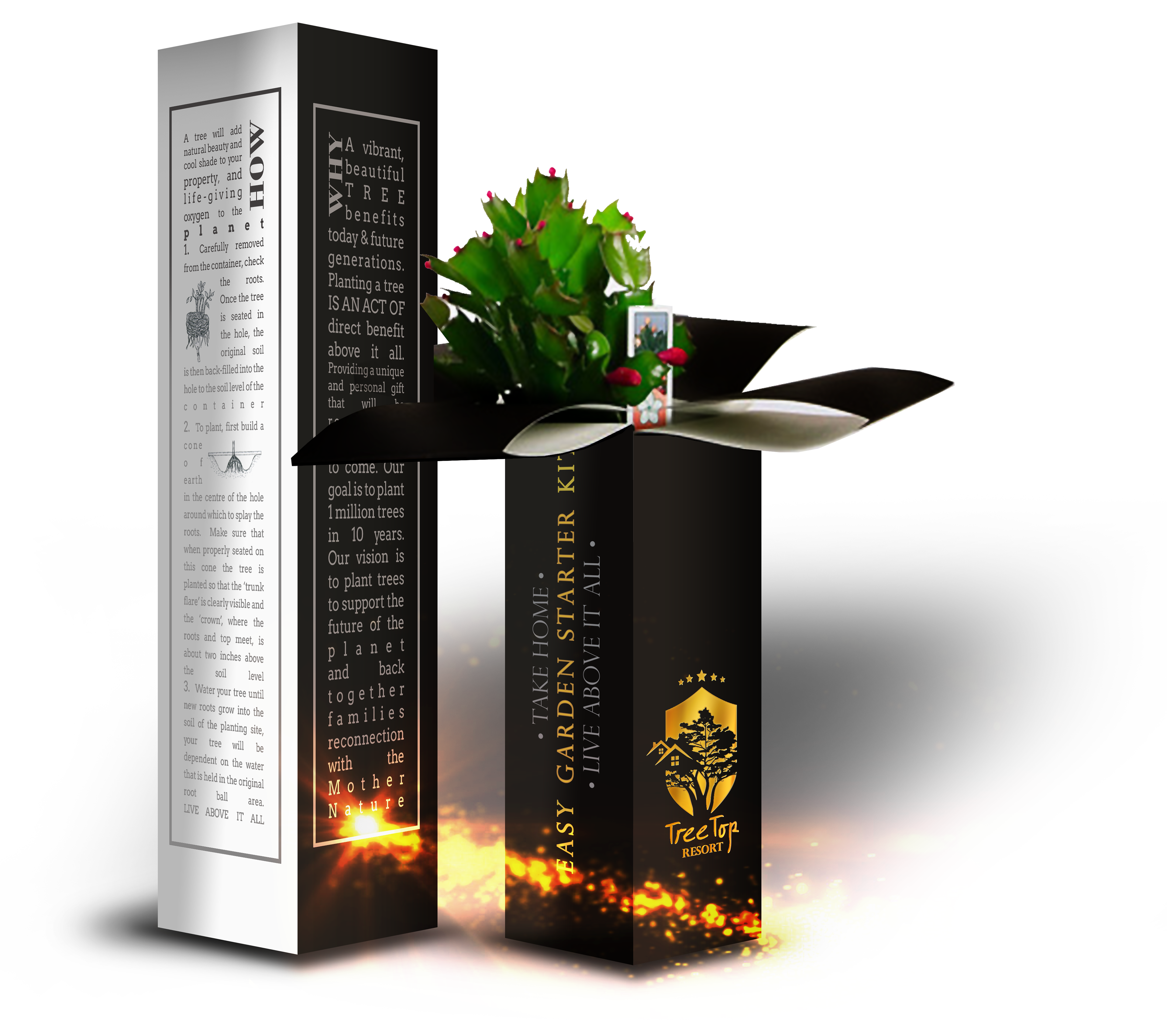 Unique Promotional Product Strategy - Plant to Take Home "Easy Garden Starter Kit Gift"

Part of the vision of Tree Top Resort is to plant trees to support the future of the planet and to plant 1 million trees in 10 years. That was why I designed an "Easy Garden Starter Kit" as a togo gift, providing in that way a unique and personal gift to clients that will be remembered for generations to come giving the message of above it all.  A vibrant, beautiful tree benefits everyone and is perhaps the most fitting memorial of all. Planting a tree is an act of direct benefit to all above it all.
 The package designed has a very personal value; it is designed in a very light weight, simple, elegant and also informative.  It comes with the color scheme of the branding inspiring live and it inspires energy, faith, devotion, reconnection, courage and carries forward the name of the resort in a living, vital way that grows grander with the years. The simple act of planting a tree is a gift of nearly immeasurable value.